What is OctoVie?
This must have "smart skincare brush" comes in two sizes:
• BODY + FACE (firmer feel) in our signature colors; vineyard rose and ocean blue.
• FACE Mini (squishy feel) in our clear version so you can see all of the impurities and makeup extracted from your skin during your beauty routine.
How to Use OctoVie?
Brush until skin is slightly pink, not red. Brush WET daily with your favorite cleanser or brush DRY before showering or after toweling off. Use as a beauty tool to apply moisturizer, makeup, masks and foundations. Rinse after each use, store brush-side up. Replace every 3 months.
The Results:
The OctoVie skincare brush delivers an at-home spa experience with 3-in-1 beauty benefits for clean, baby soft skin that leaves you "feeling good in your skin".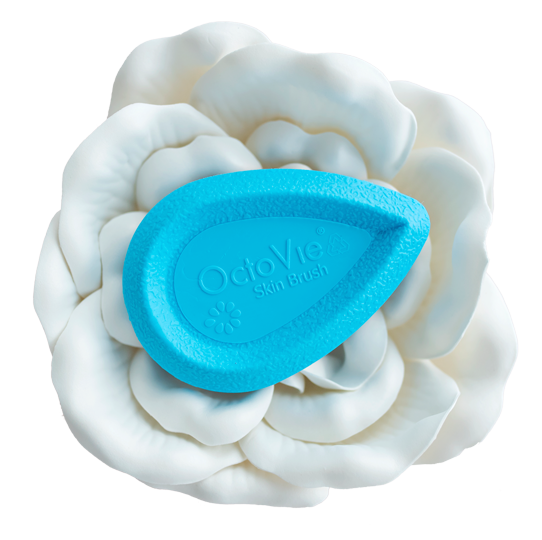 Beauty Benefits of WET & DRY Brushing
Stimulates collagen production to improve tone and texture


Improves circulation and moves lymph fluid to detoxify skin


Exfoliates dead skin cells


Deeply cleanses pores, reduces fine lines, pigmentation and the appearance of clogged, dry skin – acne, keratosis pilaris, eczema and psoriasis


Enhances absorption of moisturizer, makeup & masks


Massaging helps soften the appearance of cellulite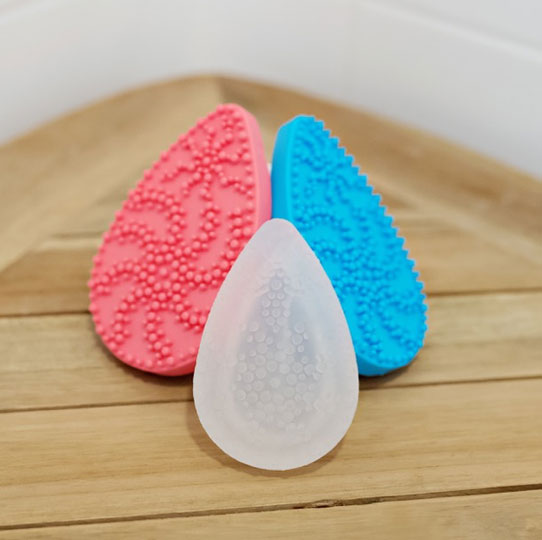 About Us
OctoVie (MySkincareGirl LLC) was established in 2016 by Pamela Auger, an Aesthetician, Nurse and Face/Neck Lymph Drainage Therapist, for ageless beauty. As a skin specialist, she decided to revolutionize the skincare industry after she discovered the absence of beauty products to help rejuvenate her damaged skin after breast cancer treatment.

OctoVie Skincare Brush was created as a beauty tool with 3-in-1 benefits to simultaneously cleanse, exfoliate and massage away dull skin cells and impurities for a gentler, hygienic choice over dry, nylon brushes, bath cloths or loofahs. Skin brushing helps delivers a collagen, skin cell booster massage to smooth out fine lines and wrinkles while moving lymph fluids detoxify/revitalize skin for optimal wellness.
Beauty is "Feeling Good in Your Skin" is our mission and motto!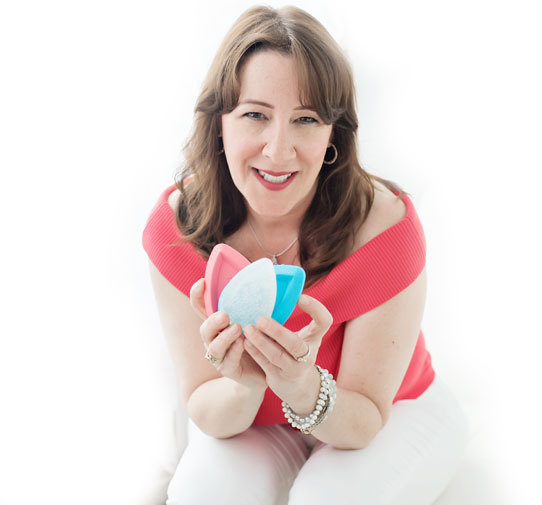 In the News
Voted Best "Skincare Tool"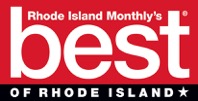 How To Dry and Wet Brush with OctoVie
DRY brushing is one of the hottest beauty trends (and yes, I love it), but let's not forget about WET brushing. Wet brushing, which prepares the skin for better product absorption of moisturizers and beauty products, is just as important as dry brushing. Our skin is our largest organ and we have to treat it kindly so it remains healthy and youthful!
Source: givememora.com
Making their Mark: OctoVie Skincare Brush
"Feeling good in your skin." It's a simple motto. But for Pamela Auger, who is the creator of the OctoVie Skincare Brush, that motto holds a lot of meaning.
Source: Turnto10.com
Q-and-A with Pamela Auger of OctoVie
The locally made, hygienic skin care brush can be used wet or dry for soft and healthy skin.
Source: Rhode Island Monthly
Turn Your Shower into a SPA with the OctoVie Skincare Brush
OctoVie describes their brush as a "mini spa," and I think their marketing team did a damn good job with that slogan. I tried their skincare brush recently and adored it - it truly does feel like a spa treatment and it works super well.
Source: jamiemakeup.com
Special Offers
Subscribe to stay up to date on product announcements and special offers.
Sign Up
1804 N. Main Street, Suite 6 Fall River, MA
(508) 812-0714
hello@octovieskinbrush.com
OctoVie is patented & trademarked

Packaging is Reusable Travel Case made with Upcycled food containers.
Not intended to treat, cure or diagnose medical conditions - consult doctor.
Avoid use on rash, cuts, sunburned or newly shaved skin.